YEAR END PARTY 2021
Another spring is back! In the bustling and joyful atmosphere to welcome Spring 2022 and close 2021 with special strawberries affirming the outstanding development of Hai Lan TM-DV &SX Co., Ltd. in general and all members of the Company in particular. The Corporation has organized the year-end review ceremony, the Year-End Festival - Celebrating Spring 2022 for all employees of the Company.
The year-end review ceremony is an annual activity of Hai Lan TM-DV & SX Co., Ltd., this is an opportunity for employees to meet and reunite to look back on the development path in 2021 and evaluate the business results achieved after a year of uniting efforts and overcoming difficulties, Challenges in the face of fluctuations in domestic and foreign markets. At the same time, it is also an opportunity for all employees to come together, strengthen the spirit of solidarity, pride in the company, increase the cohesion between the corporation and officials and employees.
Hai Lan always understands: "Each member of the company is an important cell contributing to creating a strong internal strength for Hai Lan to make great strides in the journey of sustainable and long-reaching development."
The careful, meticulous preparation, detailed planning for the schedule of the review ceremony from the Human Resources Administration in collaboration with the parts of the company, makes all hai lan members even more eagerly looking forward.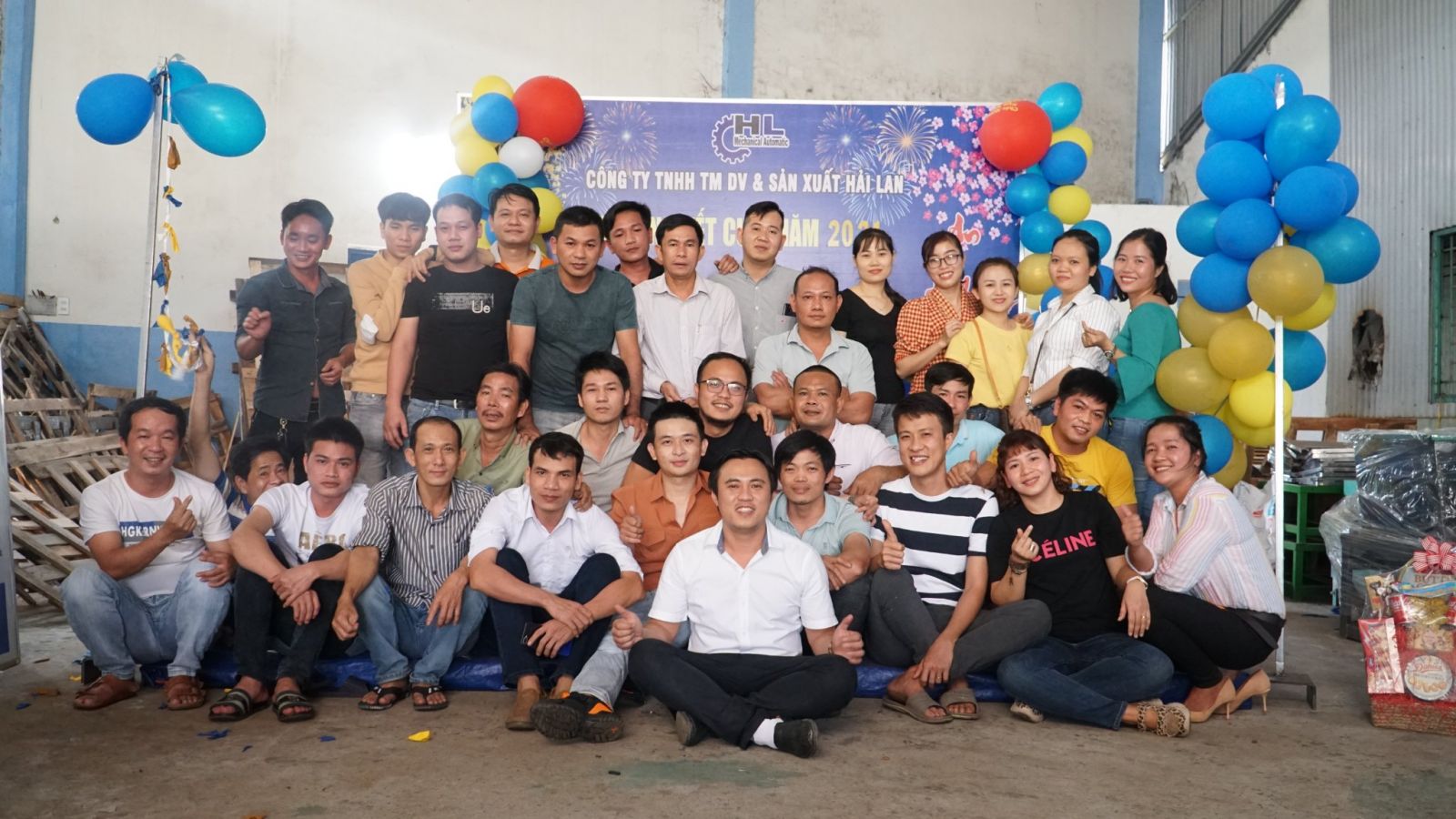 All employees of Hai Lan TM-DV &SX Co., Ltd
The graceful costumes, the smiles are bright, the eyes light up the pride of the development of the company ... all have adorned the color of the ceremonymore beautiful, giving more full meaning, for the moment together to become beautiful moments in the impressive and unforgettable end-of-year ceremony.
New Year, Spring, Tet come, bring good things. With new determination, new spirit, new vitality, deep belief in the solidarity, solidarity and consensus of all Members of Hai Lan, we believe in new breakthroughs in 2022.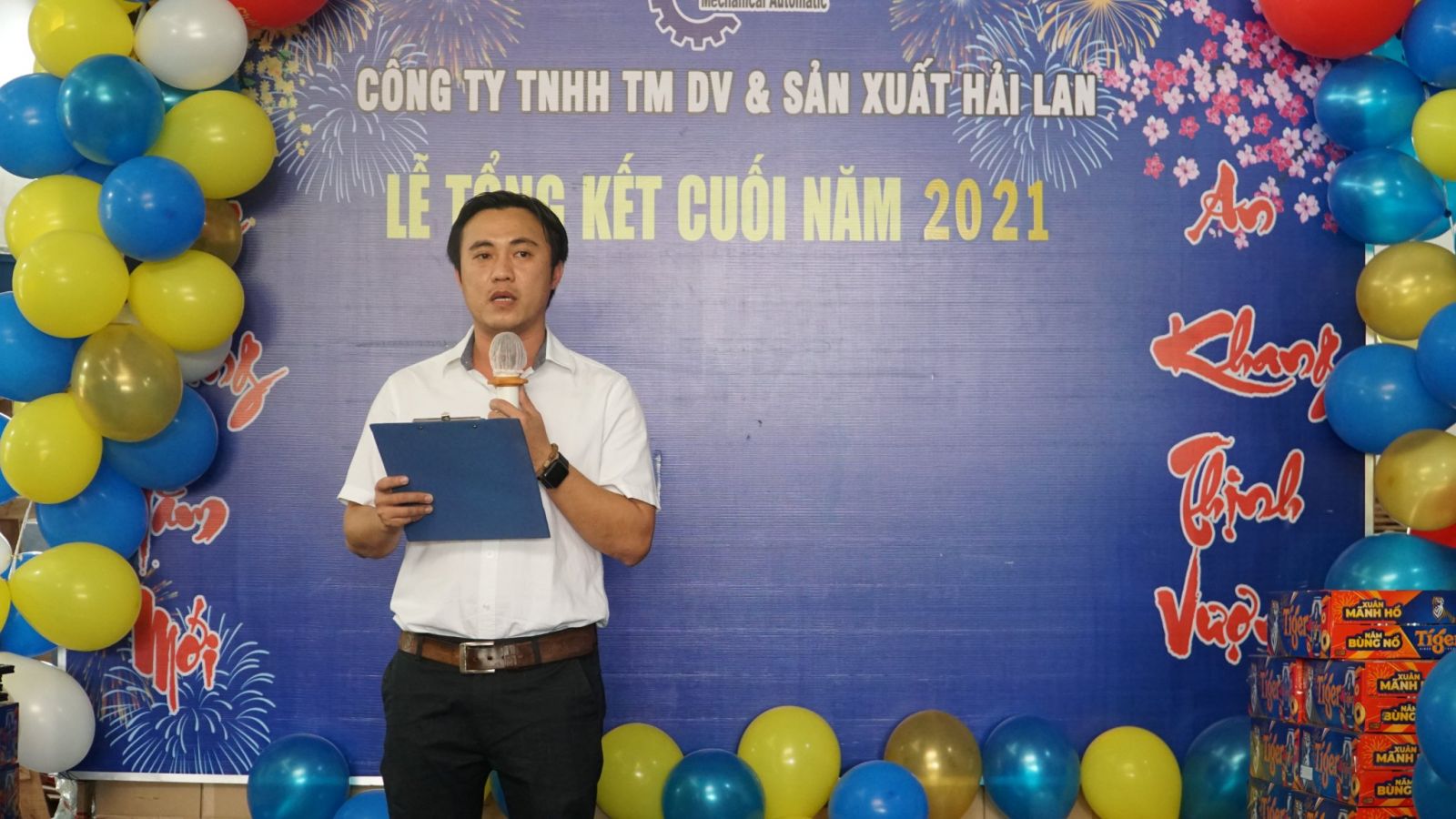 Mr. Nguyen Hai Trieu Director of the Company read the decision to reward the outstanding collective and individual in 2021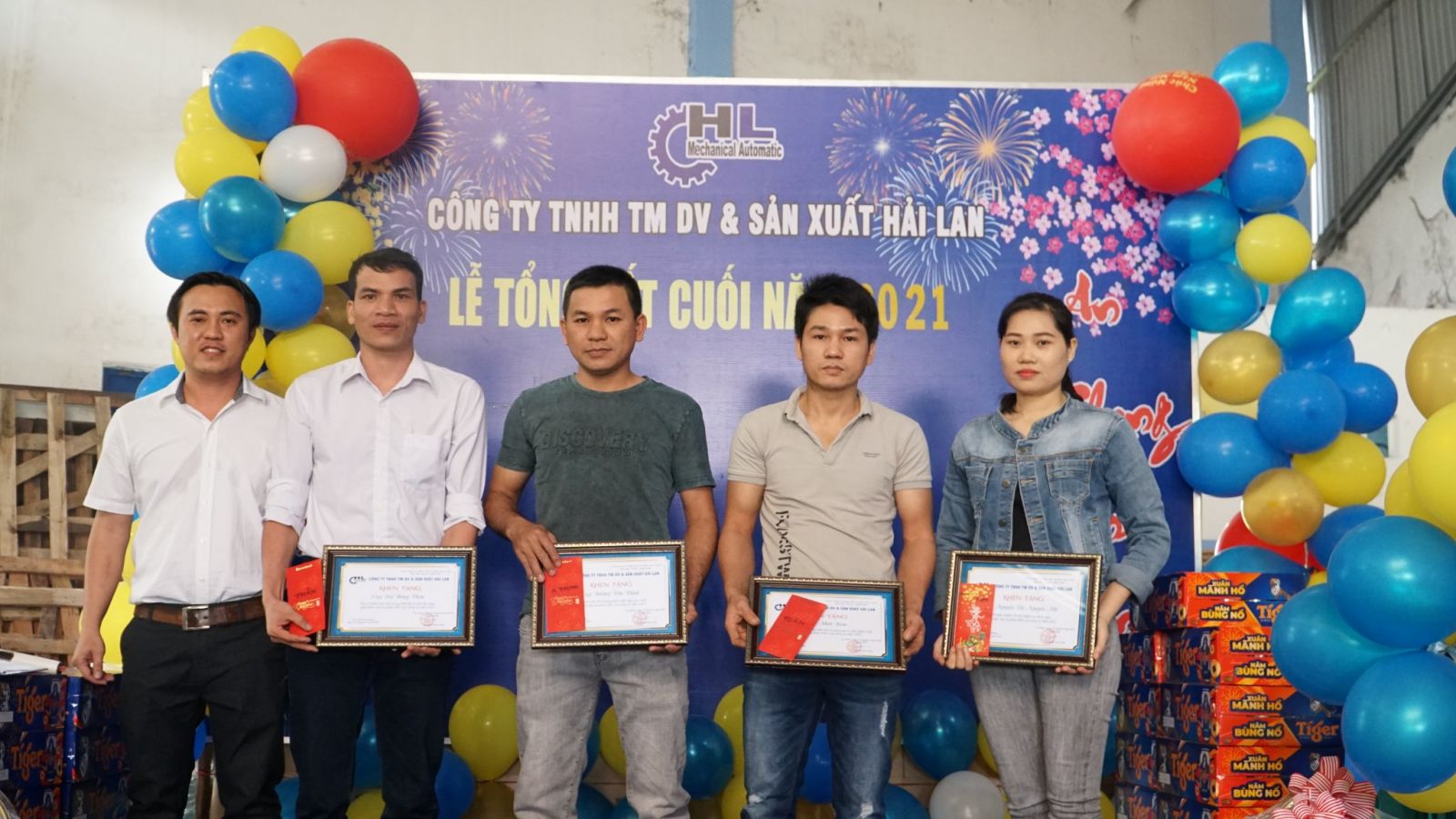 Excellent employees are rewarded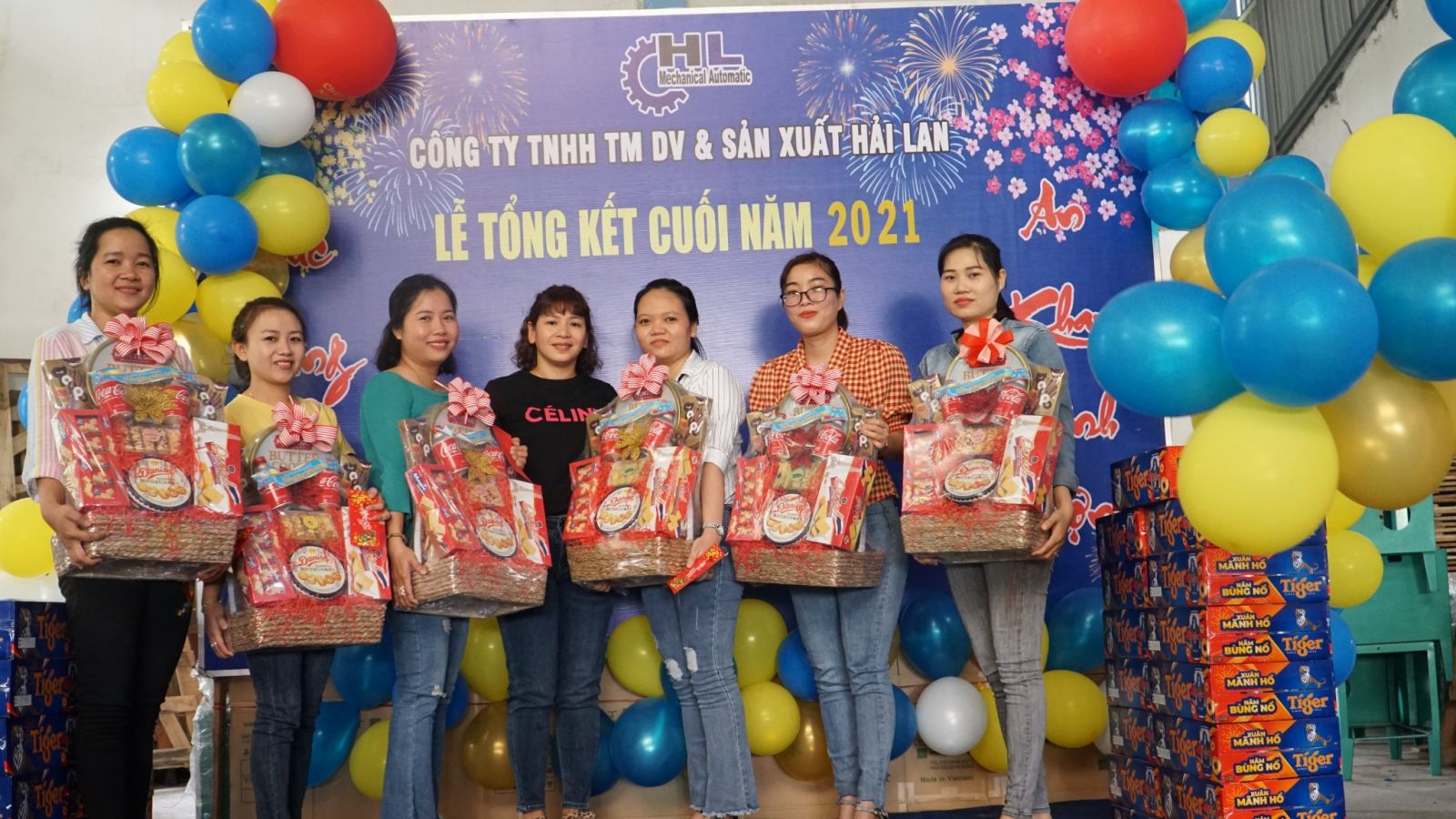 Give gifts to the employees of the company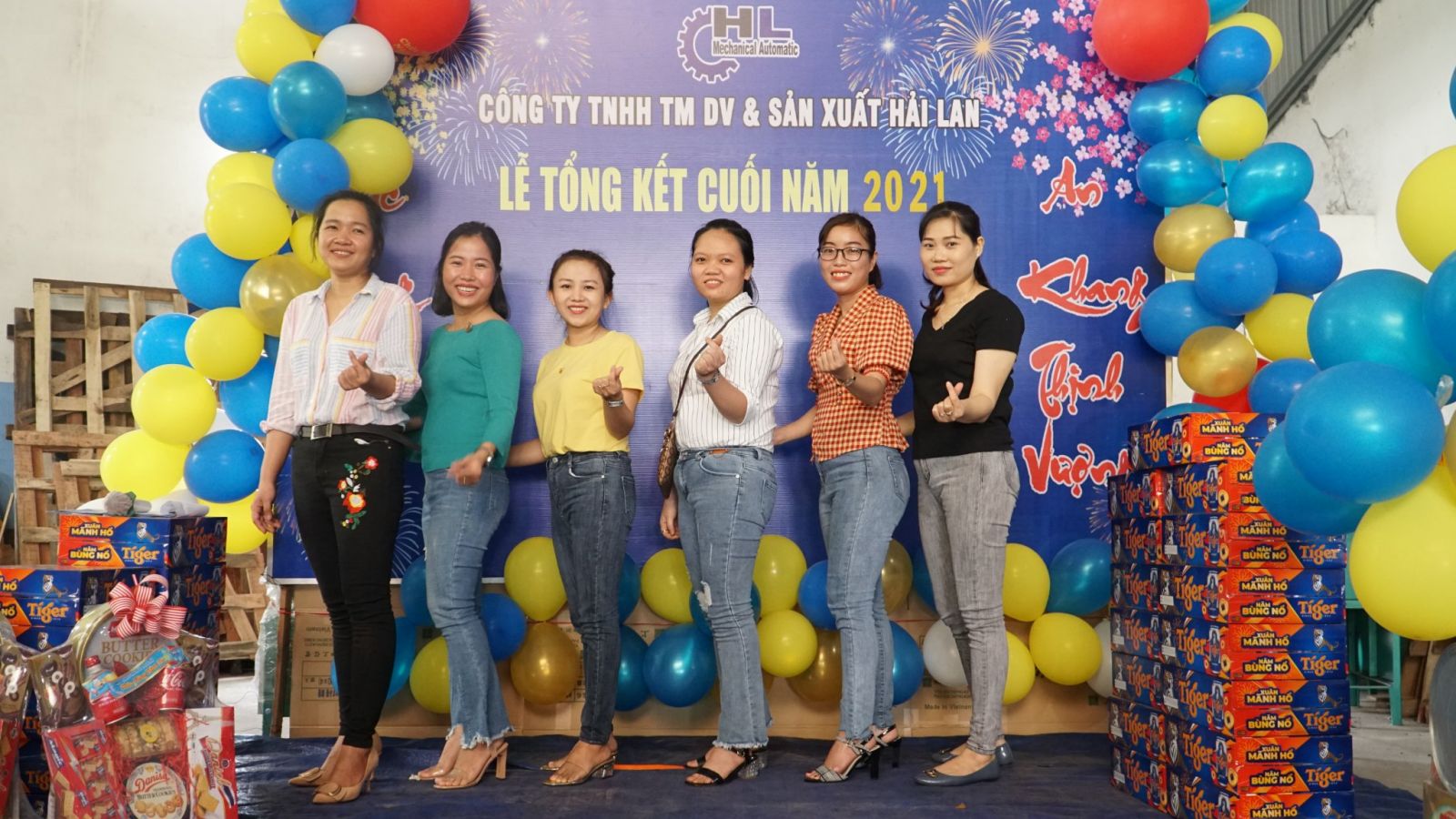 Take a souvenir photo together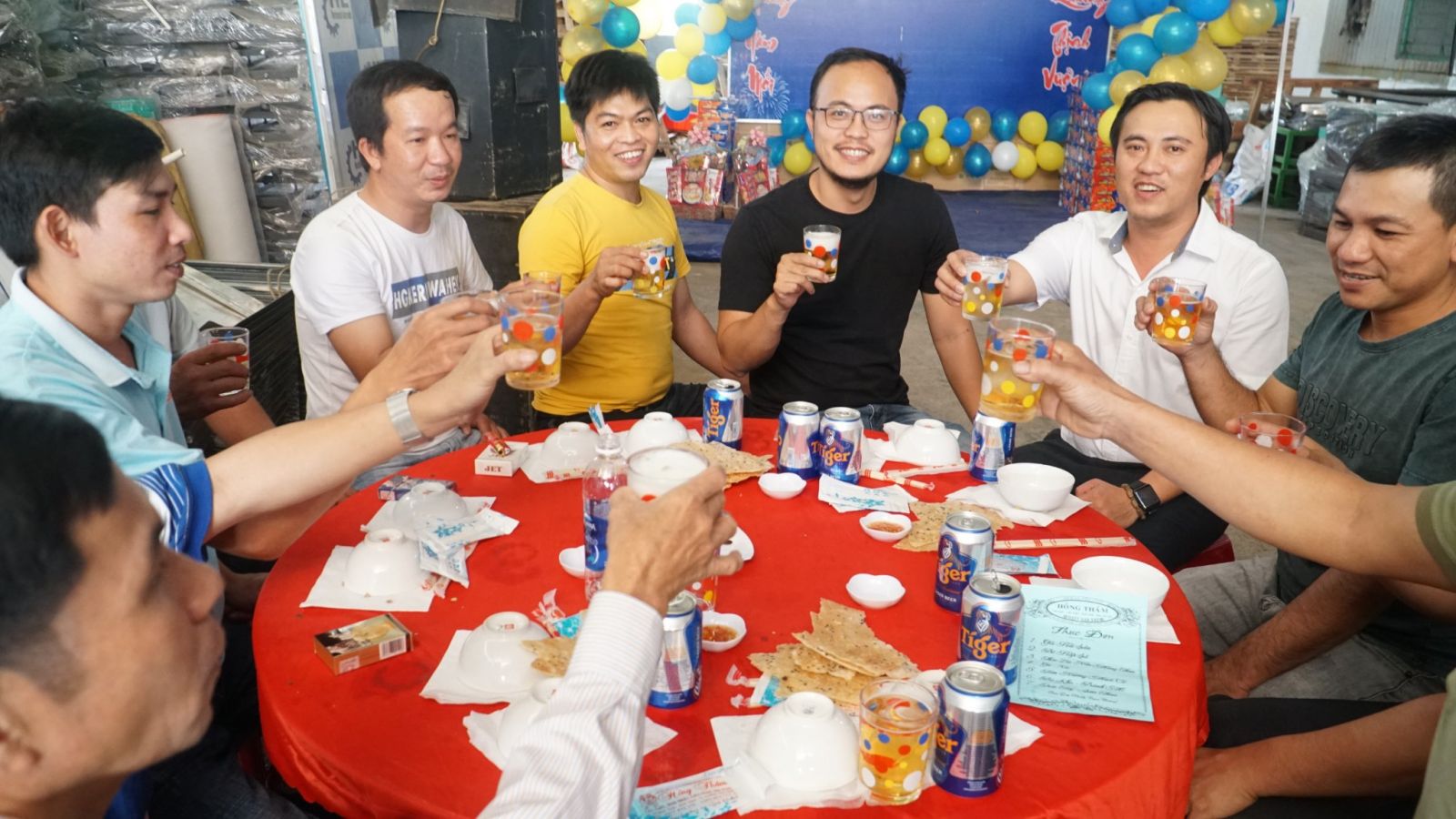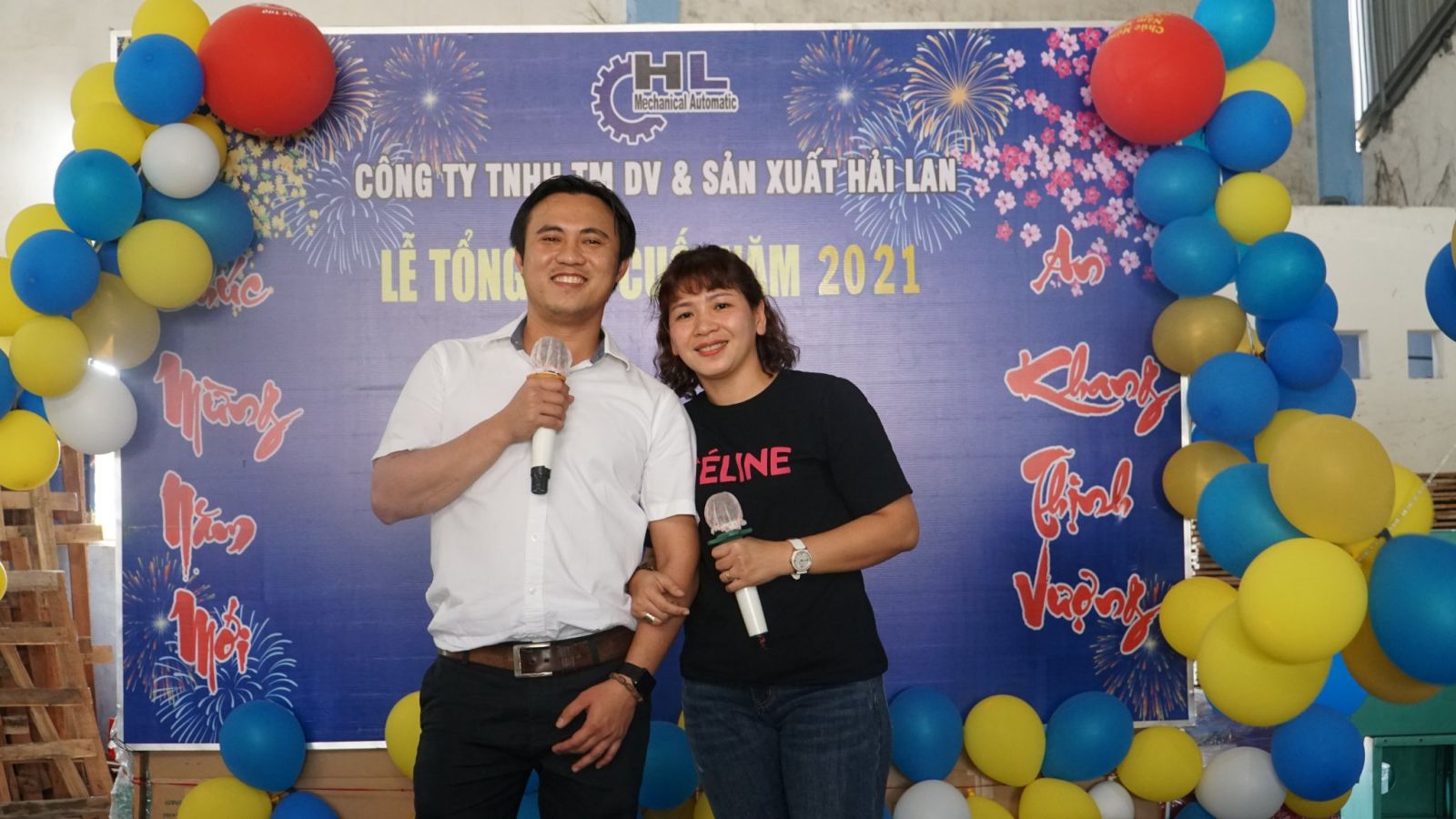 The singing program ended the ceremony